Management Team
---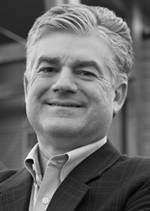 Jeffrey York
Chairman of the Board and Founding Partner
Mr. York is currently CEO of Farm Boy Inc., an Ontario-based food store chain known for its quality products and farm fresh produce. Farm Boy was named one of the best-managed companies in Canada in 2011. He also serves as Chairman of Focus Graphite Inc. A chartered accountant, Mr. York began his professional career with Ward Mallette, Chartered Accountants, before joining Giant Tiger Stores Ltd., a regional retail chain that grew under his leadership into a national, billion-dollar company. During his 20 years with Giant Tiger, he served as President and CEO of the company for 10 years. Mr. York is an active member of the Young Presidents Organization and has been involved in that executive network since 2002. As a founding partner and Chairman of the Board, Mr. York is actively involved in the shaping of the company's business growth and development. Mr. York graduated from Princeton University in 1986 with a degree in Economics and obtained his Chartered Accountant designation in 1989.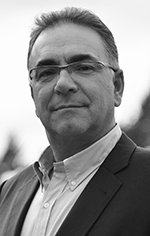 Gary Economo
Director and Founding Partner
Mr. Economo has a distinguished business leadership career, serving as CEO for a number of public and private high-technology companies during the last 20 years. A former President and CEO of Dynasty Components Inc., Mr. Economo enjoys a long history of graphite marketing and sales for high-tech applications. Mr. Economo also serves as Chief Executive Officer of Focus Graphite Inc., a company he founded with Jeffrey York. Over the span of his business career, Mr. Economo provided strategic consulting and representation services to technology companies in North America and Asia. In particular, he has a track record of success and expertise in building shareholder value when tasked with bringing discovery companies to market. Born in Greece and raised in Montreal, Mr. Economo is trilingual and lives with his family in Ottawa.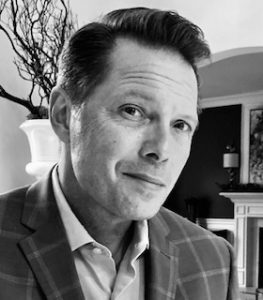 Marc Roy
Chief Executive Officer
Mr. Marc Roy was appointed as CEO of Grafoid Inc. in July 2020.  Mr. Roy brings to Grafoid more than 20 years of global experience in Executive Management roles.   Mr. Roy most recently served as an Executive at BDA, Inc. overseeing EMEA as well as global mergers and acquisitions from January 2017 to June 2020.  Prior to his position at BDA, Inc., Mr. Roy served as CEO of BrandAlliance from May 2013 to January of 2017.   Prior to BrandAlliance, Marc served as CEO of Accolade Reaction Promotion Group from January 1999 to February 2010.  His extensive global experience in mergers and acquisitions as well as track record in delivering results, while leading transitioning companies, made him an ideal addition to the executive team.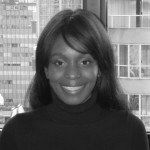 Judith Mazvihwa-MacLean
Chief Financial Officer
An Ottawa-based geologist and accountant, Ms. Mazvihwa-MacLean has more than 16 years of experience in mineral exploration, mining, management, and corporate finance. She is also the Chief Financial Officer at Focus Graphite Inc. Prior to joining Focus Graphite, Ms. Mazvihwa-MacLean was the CFO for Golden Harp Resources Ltd., Logan Resources Ltd., and Acme Resources Ltd. (formerly, International KRL Resources Corp.) and also served as a member of the Board for both Logan Resources Ltd. and Acme Resources Ltd. Ms. Mazvihwa-MacLean has a significant academic background. She holds a B.Sc. (Geology) from the University of Zimbabwe, a M.Sc. from Brunel University in England and earned her MBA at Simon Fraser University in British Columbia. Ms. Mazvihwa-MacLean was accredited a Certified Management Accountant by the Certified Management Accountants Society of British Columbia.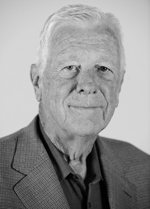 Thomas H. Cruikshank
Strategic Advisor
Mr. Cruikshank served as Chief Executive Officer of the Halliburton Company from 1983 to 1995, where he also served as Halliburton's President from 1983 to 1989 and Chairman from 1989 to 1995. Mr. Cruikshank joined Halliburton in 1969 and served as a Director from 1977 to 1996. Founded in 1919, Texas-based Halliburton is one of the world's largest providers of products and services to the energy industry, with more than 75,000 employees, representing 140 nationalities in more than 80 countries. The Honorable Richard (Dick) B. Cheney — who later served as the 46th Vice-President of the United States of America — succeeded Mr. Cruikshank as Chief Executive Officer and subsequently, Chairman of Halliburton in October 1995. Mr. Cruikshank's distinguished business career spans more than 50 years. Prior to joining Halliburton, Mr. Cruikshank was a manager with the accounting firm Arthur Andersen & Co and, after serving his country as an officer in the United States Navy at the end of the Korean War, joined the international law firm Vinson & Elkins where he became a Partner. Mr. Cruikshank has served on the Board of Directors for a number of high-profile public companies, including The Goodyear Tire & Rubber Company, The Williams Companies, Inc., Seagull Energy Corporation, Central and South West Corporation, and Lehman Brothers Holdings Inc. Mr. Cruikshank's Directorships also included the American Petroleum Institute and the Petroleum Equipment Suppliers Association, as well as several nonprofit organizations, such as Junior Achievement, Up with People, Rice University and the California Institute of Technology. Mr. Cruikshank holds a degree in Business and Economics from Rice University and attended the University of Texas and the University of Houston law schools.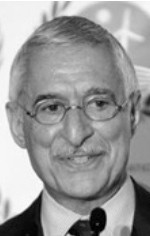 Dr. Vassilis G. Keramidas, PhD, MSc, BSc, BEng
Director of Intellectual Property
Mr. Keramidas joined Bell Laboratories in 1973, working through a variety of roles and company transformations over the next 40 years, ultimately forming and leading a business unit as Vice President of formative technologies. His research responsibilities and significant contributions to the organizations included thin film materials, photonic and electronic materials, and polymer-based energy storage, among others. Mr. Keramidas was instrumental in new technology transfer methodologies for expedient transfers from small scale laboratory efforts to large scale manufacturing processes. He has been issued 8 patents, published numerous peer-reviewed papers, and been elected Fellow of the Institute of Electrical and Electronics Engineers (IEEE). He established and chaired the Intellectual Property Committee, which reviewed and evaluated all patent disclosure for novelty, competitive advantage, patentability, and future revenue potential. He currently sits on the Board of two companies with R&D and manufacturing facilities in China, the US, and the UK and manages their IP as Chairman of the Patent Council. He earned Bachelor's Degrees in Physics and Electrical Engineering, a Master's Degree in Physics, and a PhD in Solid State Science.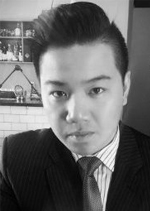 James Nguyen
Chief Investment Officer and Vice President of Asia Operations
James Nguyen is the Chief Investment Officer for Grafoid Inc. and its subsidiaries and affiliated companies. James majored in Economics at Carleton University and has been in the financial services industry since 2003. Prior to joining Grafoid Inc., James enjoyed a 10+ year successful banking career at one of the largest Banks in North America. During this time James has worked in the Retail, SMEs, Public Sector, Asian and Commercial Banking markets. James as the Chief Investment Officer of Grafoid Inc. is currently responsible for business development, financing solutions (cash-flow, debt, and equity), public offerings, banking solutions, strategic partnerships, joint ventures, and mergers and acquisitions for the group. James has been recognized numerous times for his business accomplishments in his previous roles in the business community as well as for his community involvement as a volunteer, fund raiser and mentor with organizations such as the Ottawa Chinese Community Service Centre and In-Tac. James currently also sits on the board of directors for the Ottawa chapter for the Hong Kong Canada Business Association to further help expand the strategic relationships between Canada and Asia.